Not every business can afford a full time CFO but every business deserves one!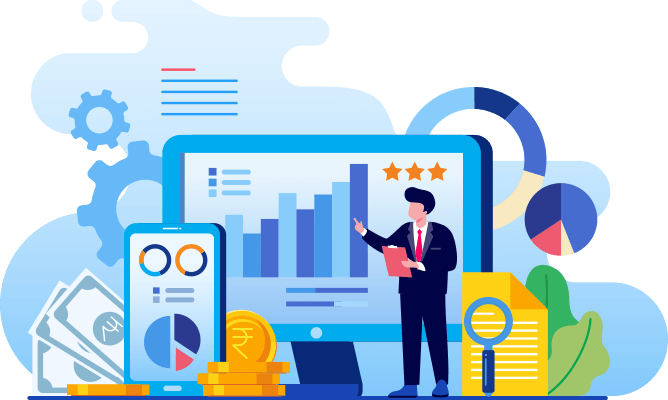 Are you able to sufficiently track and analyze your company's growth and profits?
Do you understand how to use this information to your advantage so that your business can be more profitable?
Are you completing and reporting accurate financial information in a timely manner?
Do you need assistance projecting your cash flow and profits that may have an impact on the future growth of your business?
A growing business needs a qualified chartered accountant with some experience to guide and supervise his finance team. Further, it needs an MIS which is a combination of monthly profit and loss account & balance sheet with ratios to understand how the business is progressing.
The business also needs a senior finance person who can help review the business and discuss MIS. Generally, mid or large organizations have a Chartered Accountant with multiple years of experience to handle above functions. However, not every business can afford a full time CFO.
As a virtual CFO of your Company, in addition to above we ensure that all your accounting records and statutory compliances are up to date and in consonance with the accounting standards and applicable laws.
On behalf of the management, our team monitors the effective deployment of company funds & ensuring efficient use coupled with zero leakages.
We ensure financial effectiveness on a daily basis!
Key Deliverables under
Virtual CFO Services
Internal Processes
Setting up Standard Operating Process for Bookkeeping and documentation

Weekly visits for accounting

MIS

Business Plan and Budgeting

Payroll Services
Statutory Compliances
GST Compliances

TDS Compliances

Profession Tax Compliances

Income Tax Compliances

PF/ESIC Compliances

Compliances under Companies Act
Finally, SKR acknowledges that a good virtual CFO recognizes that he or she is, most likely, a temporary solution. A virtual CFO who does his job well will ultimately become redundant as the company grows into a position to hire an actual full-time CFO. A virtual CFO can help transition your company from an outsourced to an in-house chief financial officer position when the time comes.