Work from Home: A Blessing in Disguise?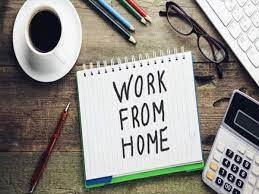 Disclaimer
I am sharing my experience in this article and there are chances that reader might have different experience in similar situations described below. Further, considering I am part of a CA firm my experience would be more relevant for service organizations. If you have a shop or factory, WFH cannot be an option for you but yes you can consider shifting your backend operations to WFH environment.
Background
It was March 2020 last year when we all were forced under an abrupt (like most things now a days) lockdown. When it was announced we never thought the battle would be so long. In fact, initially many of us rejoiced because of the mini vacation. People were discussing listening to birds singing, playing ludo and playing other silly games with friends and family members. However, as time went on businesses were forced to adopt to the new normal.
We started hearing about online events, home delivery of products, businesses pivoting to other areas, online classes being accepted (huge boom in this sector – White Hat got acquired for approx Rs. 2200/- Crores during lockdown, Reliance was able to raise Rs. 1.65 Lac Crores from foreign investors, if there was an award for most efficient WFH employee in the country, Mr. Mukesh Ambani would have received it. People spending time on online platforms like you tube, OTT platforms have skyrocketed increasing revenue for all stake holders like content creators, the platforms, digital marketing agencies, etc. News channels and news anchors had a gala time (remember Sushant Singh Rajput and Tablighi Jamat issue?). They had a license to move around and they made most of it.
Lets dive into the aspects that will impact your decision when it comes to decide whether to Work from Home or not:
The world is your play ground
Once you have adopted to work from home environment. The world becomes your playgroud. I know a CPA in United States who gets his work done from a back office in Ajmer, Rajasthan. Another CA firm that I know of has got lot of work from Bahrain and has a Backoffice in Roha, Maharashtra. It is not just about getting work irrespective of geographic location but you can also get good team members from remote locations.
In our firm, we have got work from cities like Pune, Hyderabad, Ahmedabad and Bangalore. All clients got closed without any personal meetings and I have not met them personally even once. We also get a small assignment of Zoho Books from United States. Considering, Zoho Books is a cloud platform we get lot of enquiries from out of Mumbai for its implementation, training and accounting services. We have hired one team member from Ajmer and another from Jaipur. In fact, we have got two professionally qualified female team members who cannot travel for work because of family responsibilities but can spare some time for doing work from home. Hiring such team members is affordable vis-à-vis hiring full time paid employees. In my experience, sincerity of such team members is very high as they know they have got a limited time to complete their work.
In this scenario, you yourself might not work from home but you are creating a structure in your organization where your team members can work from home.
Managing Team
This is one of the most challenging aspects of Working from Home. If the team member is in office, we can call them anytime in our cabin and tell them what is to be done. Also, they can ask for our feedback on ongoing basis. Further, the timings go haywire. When you need them urgently that is the exact time when their phone is busy, or they have gone downstairs for buying ghar ka samaan. For team members as well, things might get difficult as we might expect them to complete the given work irrespective of time. We have our own reasons like if you can go and buy ghar ka samaan in office hours and save so much time in travelling why can't you sit for some more time and complete work. Also, there will be some who will take undue advantage of the situation. At one of my client's place one of the employees started doing two jobs at the same time!!!!
Whether it is easy or difficult to manage a team member depends to a large extent on the individual. Some people are genuine, and do not require monitoring and then there are some who need constant follow ups. However, as an organization you need to have a standard structure.
These are the few things that we do in our Firm-
Having a joint call-in morning is a must!!! It ensures everyone starts the day at the same time, creates a feeling of togetherness as everyone knows who is doing what. Otherwise, working in isolation is difficult and boring. Keep these meetings light and short. We generally have a 15 Min minute call and schedule internal calls during the meeting.
If possible, try to have a proper system to allocate work. This might not be required if in your organization your team members know what is expected of them. But as a CA firm, our work is very dynamic and there are constant new requests every day. If you also have an organization where there are constant new requests, you need to have a robust system. You can simply use shared google spreadsheet for this. But it's important to have something which keeps record of things. Minimum requirement being, when was the work allocated, what is the work, what is the expected date to finish and when was it completed. At our firm, we use an online tool known as proactly. It is simple to use and costs us around Rs. 12000/- per year but is worth it.
Have a reward system, since it is difficult to know who has worked for how much time (although there are apps which can track screen time and idle time, it also gives you report of which team member spent how much time on word, excel, PPT and Facebook. Team members might feel their privacy is intruded and that we don't trust them) it's better to judge the performance on how much work is done irrespective of time spent on doing it. My humble suggestion to have a carrot and stick approach. Reward those who are following the system and others will fall in line.
One of the biggest challenges when it comes to managing teams is to get work done from new and untrained team members. They need constant support which is not possible in WFH environment. Either you need to have a solid training module and SOPs or you need to hire those who don't need much training. Teaching someone from scratch is exceedingly difficult in WFH environment. If you need good, trained resources you need to spend more but in my experience that's affordable vis – a- vis spending time on untrained resources.
Rent Expense
Many of my clients have permanently shifted to WFH model. They are saving rent from 50K to 1.8L per month. One of my clients shifted to Panchgini from Pune and is building a bungalow over there. Seems she will be working from there for a long time. In a city like Mumbai where rent expense can contribute upto 10-15% of total expense of a service organization this is a huge saving.
However, working from home requires you to spend on technology and hardware to some extent. You might have to get a space on cloud, some online tools specific to your organization and team management, etc. We as a CA firm had to incur additional cost of Rs. 3500/- per month(this is for team of 12, more people more cost) on a Virtual Private Server and Rs. 500/- per month on One Drive for storing files. Just by incurring additional cost of Rs. 4,000/- per month we were able to work from home for a long time. Even now, team members who have to travel in train are working from home.
As far as Hardware is concerned, we largely had desktops (Big mistake!!!Always buy a laptop). Initially we got Laptops on rent but as it got clear that lockdown is going to prevail for a long time, we started dispatching office PCs to team members who were not having laptops. We also had to buy proper tables for few team members to keep the desktop.
For new team members we have adopted BYOD policy i.e. bring your own device. All in all, these expenses are way lower in comparison to having an office on rent.
Online Meetings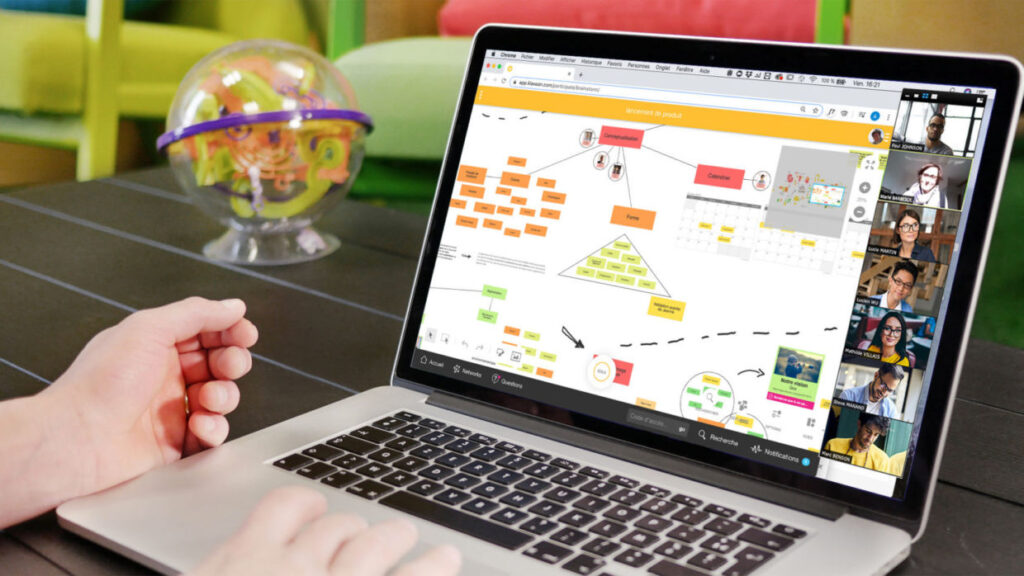 Forced lockdown has made all of us better at technology. Suddenly everyone knows how to use Zoom and Google Meet (including my Parents). Now, as most people have gotten comfortable with the idea of online meetings and are equipped with knowledge of how to deal with it you can ask for a virtual meeting before meeting personally.
Before setting up any meeting if we ask ourselves whether do I need to really meet in person or just having a online virtual meeting is good enough will save us a lot of time and money(especially considering petrol prices now a days).
I used to go to few of my clients location every month but now everything happens online. It saves a lot of time and hassle for me and at the same point of time, meetings are more agenda driven. Also, no one can complain about bad traffic.
When it comes to prospective clients earlier, I used to go and meet them every time I got a prospect. But now, first I have online calls, share couple of emails and most of the times client gets closed. Sometimes, it becomes pertinent to go to a prospective client's office in order to understand it's set up and also if the professional fees involved is substantial (rarely happens in our field now a days) client will like to meet you personally. But this happens only at the last stage.
There are certain flipside to online meetings as well. Some people are not comfortable with the concept and might get offended if you insist for online meetings. They feel you are not valuing them if you do not agree to meet them in person.
Further, these online meetings are great only in case of agenda driven meetings. In my experience, if you want to build relationships then online meetings don't work. First of all, no one agrees for an online meeting without any specific agenda and secondly nothing beats having a garma garam chai with your client.
Managing Time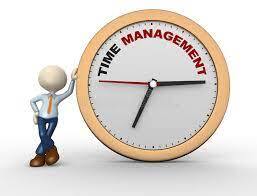 This is for both entrepreneurs and team members. Managing time can become difficult in WFH environment. First of all, your personal and office timings get collapsed. For eg., in office environment you would have invited guests only on Sundays but in WFH environment you might not mind if someone comes on a working day. As you know you will stretch and finish work in evening. Try to avoid this, both for yourself and your team members. Have a clear demarcation for office time and personal time. In my personal experience I have been more "busy" when I work from home vis-à-vis when I work from office.
Now the additional time spent by me on work was productive or not is in questionable. Significant time goes in managing the team and small tasks which would not have been the case if I was working from office. Further, you try to keep on working and finish all your tasks (although you know this will never happen) because you have flexibility. If you are working in office and you get late beyond a time you start getting calls either from your mom or your wife. Now, once you get that you have no choice but to close your work and go home.
Conclusion
So what's the point of all the above discussion? Whether you should work from home or not? Well there is no straight answer. It depends on multiple factors like your business, your team members and your priorities. I know about a CPA in United States who does not have an office but has team members across the world, he travels half of the year with his family on a caravan and works from different places.
If you ask about me whether I will prefer to have a 100% Work from Home environment. The answer is NO. I would always like to have an office as I know some work can get completed much faster once you are physically present with the team. But will I ask all my team members to come to office. The answer once again is NO. The barrier that team member must come to office only and work has been broken. Infact, I will hire more and more people who can work from their own place. Only those who need training shall come to office. I am contemplating to have a policy wherein after one year of service with our firm employees can choose to work from home if they are trained for the work that they need to do.
Having said that, having a bungalow in Panchgini which also has a floor dedicated to office and local team members, having team members across the country and being able to serve clients all over the work does not sound like a bad idea.